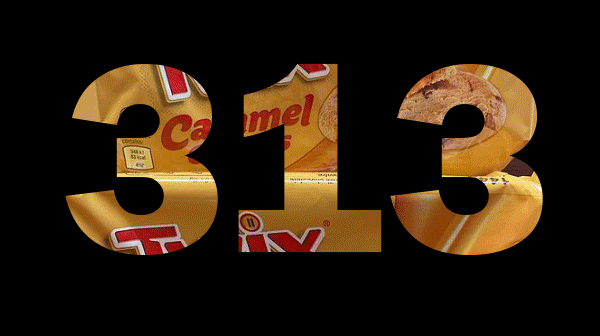 The best Exotic Snack & Drink Supplier in the country!
Check out our newest products & our best sellers! if you're ever looking for something specific, just let us know!
Shop Now!
Still curious about more?
Policies

313ExoticDrinks is the operator of


(https://www.313exotic.com) ("Website"). By placing an order through this website you will be agreeing to the terms below & throughout this page. These are provided to ensure both parties are aware of and agree upon this arrangement to mutually protect & set expectations on our service.
Shipping & Returns

General shipping/inventory- We try to maintain accurate stock counts on our website but from time-to-time there may be a stock discrepancy and we will not be able to fulfill all your items at time of purchase.

In this instance, we will fulfill the available products to you, and contact you about whether you would prefer to wait on the product restocking or if you would prefer for us to process a refund or exchange something of equal value just let us know!

Shipping cost- Costs are calculated during checkout based on weight, dimensions and destination of the items in the order. Payment for shipping will be collected with the purchase. This price will be the final price for shipping cost to the customer.

Tracking Info- Upon dispatch, customers will receive a tracking link for which they will be able to follow the progress of their shipment based on the latest updates made available by the shipping provider.

Return policy- We do not accept returns or exchanges unless the item you purchased is defective. If you receive a defective item, please contact us at 313Exoticdrinksllc@gmail.com with details of the product and the defect.
We will fully examine it and notify you via e-mail, within a reasonable period of time, whether you are entitled to a refund or a replacement as a result of the defect. If you are entitled to a replacement or refund, we will replace the product or refund the purchase price, using the original method of payment.

313Exoticdrinks does not offer any returns on products. However, if you have any problem with shipping or have any complaints, please do not hesitate to email us at 313Exoticdrinksllc@gmail.com
Want to see your order packaged on our tiktok/instagram?

comment or tag us with your order number, and make sure to follow us on all socials! (@313ExoticDrinks)
FAQ

How long does shipping take?

shipping can vary on the location of delivery, but usually 2-7 business days. Please take in account weather delays and national holidays.

How can we contact you?

you can always email us at 313exoticdrinksllc@gmail.com with any question/comments or concerns you might have.

Do you offer wholesale/Bulk?

Yes we do offer bulk&wholesale please email us or reach out on instagram for more info!
Contact Us

Instagram- 313Exoticdrinks

Email- 313Exoticdrinksllc@gmail.com